3D VISION USED FOR FOOD INSPECTION
FOCUS ON SIGHTLINE COMPANY
Our day to day way of life and consumption modes expect – even if there are too few counterexample –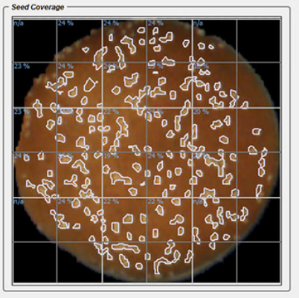 standardized, perfect, similar, impeccable products. In addition to the fact that fully automized production lines require more and more identical products with same size, weight, shape…
And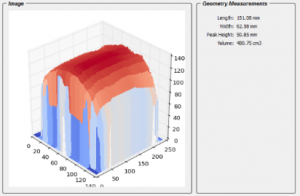 this is truly right in the baking industry. We only have to focus on the direct rejection of any defective products such as appearance (bread), shape (viennoiserie), color (biscuit), topping repartion (pizza)…there are many examples pointing out how com products don't meet quality control and marketing requirements.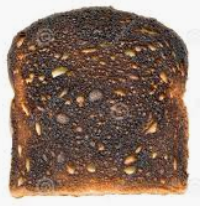 Sorting products activity is linked with 2 major stakes: reliability and cost control. Reliability imperative comes from the influence of media pressure and our super level of consumer expectations.  We don't want any products showing any default even minor. That is why sorting products at the end of the production lines has become more than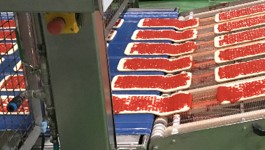 ever a discipline. Cost control imperative is composed of 2 different matters. The first one affects the sorting efficiency and the strategy to reject the minimum of « good » products. Keeping in mind that the lower is this rejection rate, the higher is the chance to send defective products to end customers. The other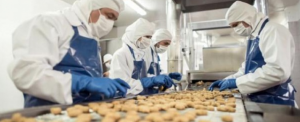 way around is right also.  Goal is to find the good compromise. The second issue is the labor cost to carry out this sorting work. Despite of efficient automatic solutions or industrial investment strategy, it is true that today a large part of food inspection is carried out by labor.
Here is an example of a smart way to invest and achieve in the same time a goal of reliability and a goal of profit. Let me introduce the company SIGHTLINE. This Canadian company located in Ottawa, Ontario was born in 2009. SIGHTLINE belongs to KMP ANALYTICS group  such as CHOPIN TECHNOLOGIES.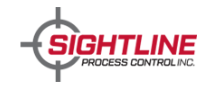 In addition to the food inspection scope, SIGHTLINE provides 3 other scope of solutions: seal inspection, label and bar code analysis and counting and packing system.
SIGHT LINE food inspection solutions provide the ability to measure all critical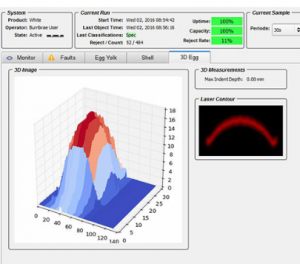 size, shape and color attributes for 100% of all your production, measuring all size, shape and color attributes for every product provides critical real-time data. This data is translated thanks to graphical tools provided with the system. Defective products can be automatically rejected from the product flow using an array of high-speed air jets that precisely remove the individual defective object
 EXAMPLES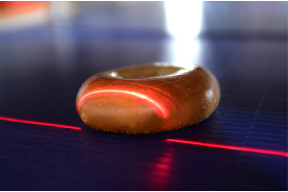 In bread or buns industries, SIGHT LINE food inspection solution provides ability to continuously monitor key product attributes (e.g. bake color, peak height, slopes, blister area, etc.) provides operators a way of responding to changes faster and more effectively.
For these products, a series of special measurements have been developed to allow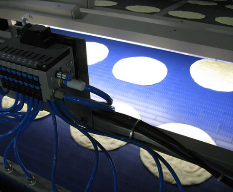 manufacturers to properly quantify critical quality attributes. Measurements sold as fold Length, bite depth, and diameter 'roughness' are a few examples of attributes that would otherwise be impossible to accurately measure manually in real-time.
The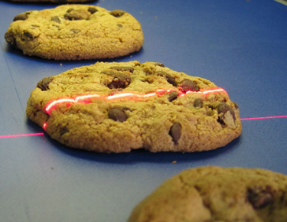 ability to rapidly quantify critical product attributes such as stack height, topping coverage, and dimensional measurements such as length, widths and diameters, make automated SIGHTLINE solution a useful tool for cookie/cracker/bar production.
FOCUS ON 3 DIFFERENT SCOPES OF SIGHTLINE SUPPLY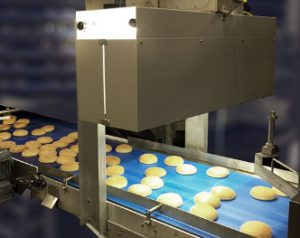 Every Sightline Over-Line system is designed to measure every object that passes underneath the sensor head, in any orientation and at any belt speed. This provides the ability to measure all critical size, shape and color attributes for 100% of all your production, all of the time.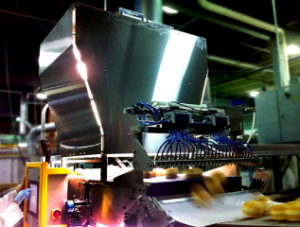 Every Sightline In-Line system measures over 100 different size, shape and color attributes for every product that passes through the system, including color attributes of the bottom surface. These measurements can then be used to provide real-time operator feedback and to ensure compliance with product specifications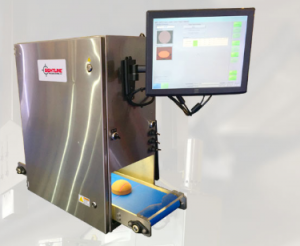 This equipment is dedicated to manual manufacturing or quality control operations and designed to provide accurate and reliable quality assurance (QA) measurements. Well designed to provide these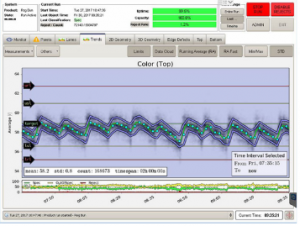 critical measurements faster and with better repeatability than manual measurements, while providing the ability to measure and quantify product attributes that are difficult or impossible to calculate manually.
TO CONCLUDE
Solutions provided by SIGHTLINE are in my point of view very smart and interesting. They can truly improve product quality and increase line productivity and profit. There are well designed to the baking industry. Thanks to this scope of supply, it is now time to think about new scopes of inspection such as good toping repartition coverage, dough quality control…
Thanks to Stéphane COCHET for his help to write this article.
if you want to discover more, visit the website of SIGHTLINE.
This article has been written by Ronan Le Bourhis, founder of Hopi consulting, engineering dedicated the baking industry. Discover more articles in Hopi consulting blog.