You want to discover or find out more about SHICK ESTEVE company? I think you should be interested in this article…
I have been sharing projects in the bakery industry for more than 10 years with this company and its staff. I haven't started to write this article and memories are already coming out!
I am Ronan Le Bourhis, founder of Hopi consulting. This series of articles is my wish to promote suppliers I like to share projects with, keeping in mind my goal to work on independence and with impartiality.
First, many thanks to YANN WEISSGERBER for his support and help.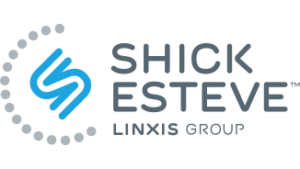 Founded in 1956 by William F. Ungashick, Shick Solutions was started as a complete ingredient automation solution provider. Since its beginnings as a small-family owned business that primarily served the baking industry, Shick Solutions grew into a multi-market company that grew to provide ingredient solutions, equipment management solutions and automation solutions
 History, Experience and Innovation define ESTEVE company whose roots go back to the 1950s in Rians, France, where the head office is still located today. ESTEVE key scope of supply is automated handling systems of powders and liquid.
In August 2017, Shick Solutions was merged with Esteve, becoming Shick Esteve (Linxis Group).  And became a one stop shop for handling and dosing ingredients in the bakery industry all over the world. The new company employs 270 people and aims to achieve € 65 million sales this year.
SCOPE OF SUPPLY
Shick Esteve comes accros as one of the first supplier for ingredients automation for the bakery industry and the food industry in general. Shick Esteve delivers flexible solutions to automate their ingredients with key goals of solutions, such as : the best accuracy and control of the recipes, the strongest impact to cut down labor cost and ingredient cost, the highest level of hygiene, the smartest and most dedicated IT tools and the greatest quality of service support.
SHICK ESTEVE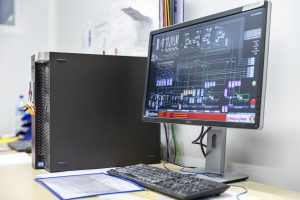 scope of supply starts with silos (indoor/outdoor), coming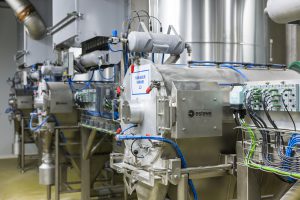 next bag or big bag dumping stations and liquid tanks handling solutions. And then, sifters, magnet, conveying, premix and batch or continuous dosing solutions to handle powders or liquids ingredients.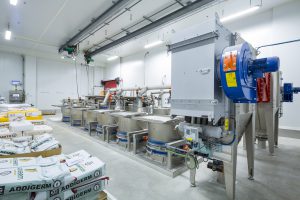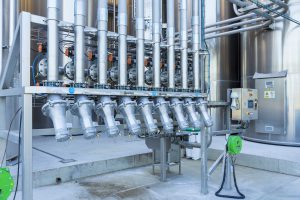 In addition, SHICK ESTEVE provides automation/IT solutions from recipes management to Scada system and MES system developed for the Bakery/food industry.
PROCESS INNOVATION
I asked SHICK ESTEVE to focus on their latest innovations, here they are : 
Clarity™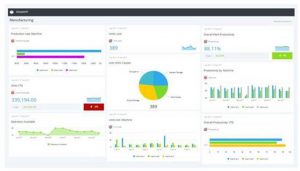 Clarity™ by SHICK ESTEVE provides clarity of big data in a contextual format, allowing customers to make real-time decisions that will maximize their production.
Clarity™ II0T : the solution to obtain : secure remote access, process data acquisition, predictive analytics, optimization of system performance and reliability, order history, tracking information, and device agnostic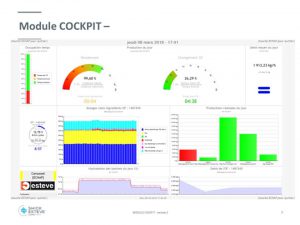 Clarity™ process management : in order to get traceability/lot tracking, production scheduling, recipe management, batch/process management, accessibility via web-enabled devices, prescale station integration, mixer data integration, ERP integration.
Clarity™ PLC : provides support and solutions regarding simple recipe management, process control, equipment management, HMI Interface
Silotainer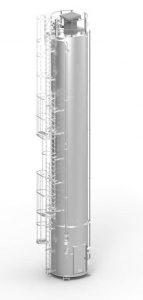 Here is a smart solution to cut down cost of supply and facilitate deliveries of silos.  The capacity of this silo is 25 tons, closed to one truck capacity. It can be easily shipped and delivered thanks to its size : the same as a 40 feet container and within the limits to be conveyed on common truck. 
MIW
SHICK ESTEVE  designed a new scope of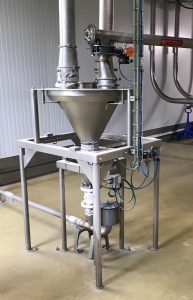 dosing hoppers with a goal of extreme demand for precision control. The efficiency is based on the dedicated scale chosen to reach the best precision level. Hoppers capacity depends on each types of scale, allowing SHICK ESTEVE to provide new and super-efficient solutions to the bakery industry.
TO CONCLUDE...
To conclude, I have enjoyed writting this article about SHICK ESTEVE company. It reminded me all the great people I met and  so many technical projects or arduous challenges. How to sum up SHICK ESTEVE in a few words ? a company moving with the times with a focus to provide tailor made solutions to the bakery indutry.
If you want to discover more, visit the website of SHICK ESTEVE. 
This article has been written by Ronan Le Bourhis, founder of Hopi consulting, engineering dedicated the baking industry. Discover more articles in Hopi consulting blog.