There are names like that come into the common vocabulary of bakers or pastry chefs…SILPAT for example. Did you know that this product is a brand of  SASA DEMARLE ? 
After this long period of travel and meetings were to be postponed until tomorrow I am very pleased to open this series of on-site visits by equipment partners. 
I am Ronan Le Bourhis, founder of Hopi Consulting. I imagined these articles with the desire to promote the suppliers with whom I like to share projects, always keeping in mind my desire for independence and impartiality.
First of all, thanks to Geoffrey CONFORTI, Anthony AZAMBRE and Eric OUTTERS for their invitation and contribution to the writing of this article.
The society SASA is part of the Group Sasa Demarle which presents itself as the specialist in non-stick rigid cooking supports for bakery, Viennese pastry, pastry and all food professions.
I went to the Sasa industrial site on Tuesday, September 14, 2022 located at Cateau Cambrésis in the northern department of France. I would like take this opportunity to warmly thanks the team for the welcome and. It's an opportunity to focus on the society and the range of the offer in terms of cooking supports but also technical supports in the choice of coatings of these sale supports.
PRESENTATION OF THE SOCIETY SASA
SASA are the initials of the society created in 1978 and immediately set the scene: Société d'Applications des Silicones Alimentaires. So we are effectively in this universe of specific coating and non-stick of rigid cooking supports for the bakery and pastry sector but not only…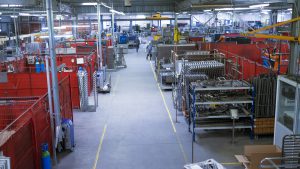 SASA integrates its entire sector since the society not only designs and manufactures its cooking supports but also a wide range of related products (grids, ladders, trollies…).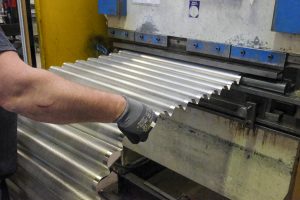 The SASA  site is located at CATEAU CAMBRESIS (59), it covers an area of 35 000 sqm and consists of 5 buildings.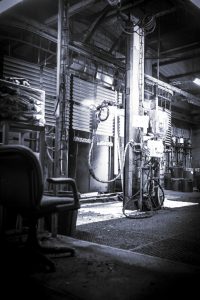 In few numbers: 200 000 cooking supports manufactured per year and the capacity to produce more than 1,500 trollies per months.
SASA  consists of 145 people. It reached a turnover of 20 million € in 2019 with one activity at once in France (its main market for the craft sector) and abroad (supported by industrial sector).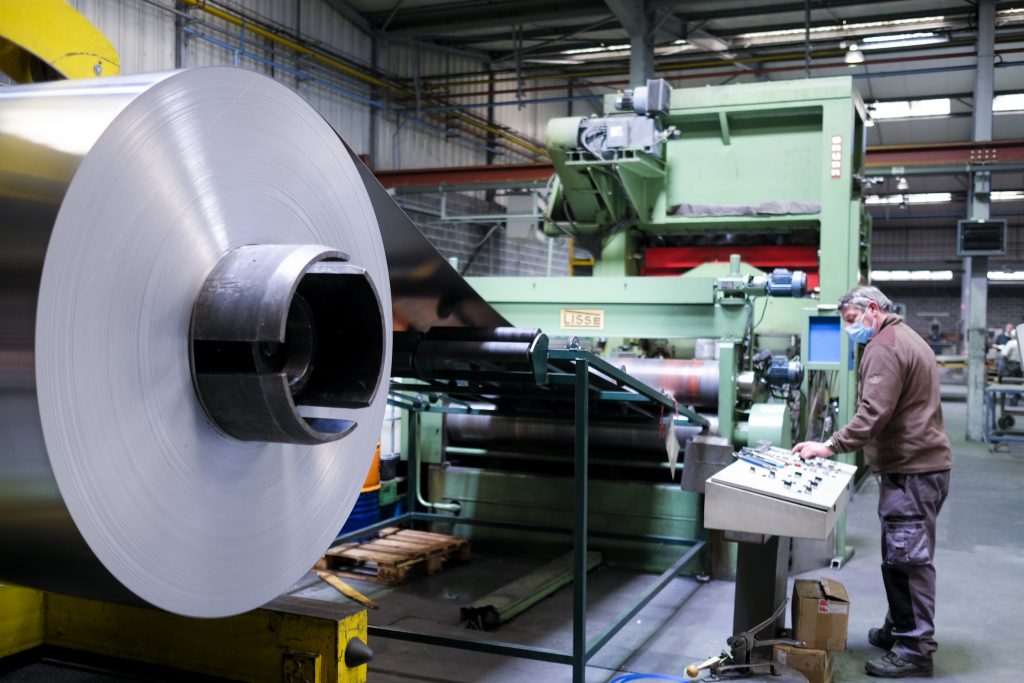 It's necessary to know how to distinguish SASA's two know-hows :
Design and manufacture a range of cooking materials and supports
and
master the expertise of food-grade surface treatment and coating.
The catalogue of equipment offered by SASA is extensive.
It starts with a range of trollies with sizes, dimensions, details close to tailor-made…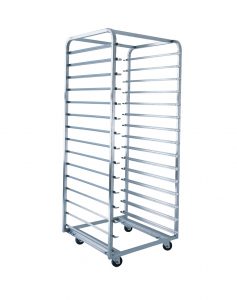 Cooking supports such as fillets for shaped breads are well found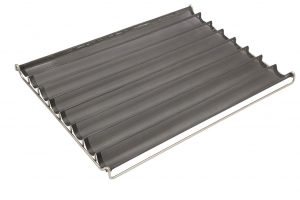 This range has been enriched with a cooking support to obtain a « sole effect » with ventilated cooking.
There is also a range of stamped supports specially dedicated to soft products such as buns, madeleines,…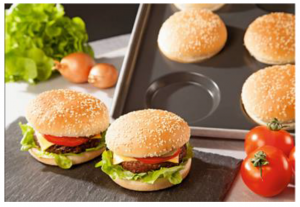 As well as a range of molds attached to a conveyor frame more commonly called coupling and perfectly adapted for the manufacturing processes of  sandwich breads and brioches.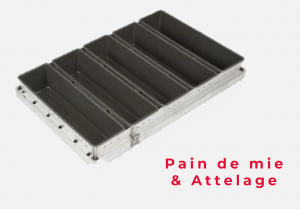 Without forgetting the peelboard support suitable for fermented dough baked in a stone belt oven. These supports are suitable for use in craftsmen or to industrial and automated transit processes.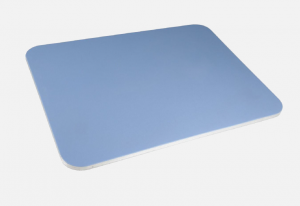 SASA's offer is characterized by a very high depth of range.
Due to its mastery of the design and manufacturing phases, the company can develop almost all types of solutions.
It remains to master this impressive number of product references…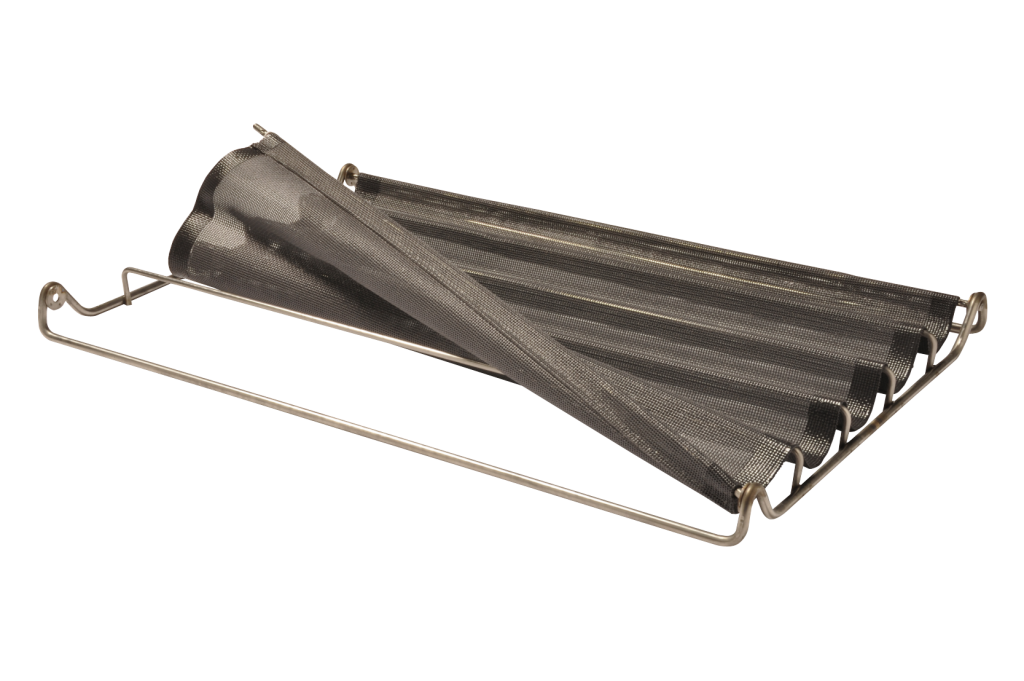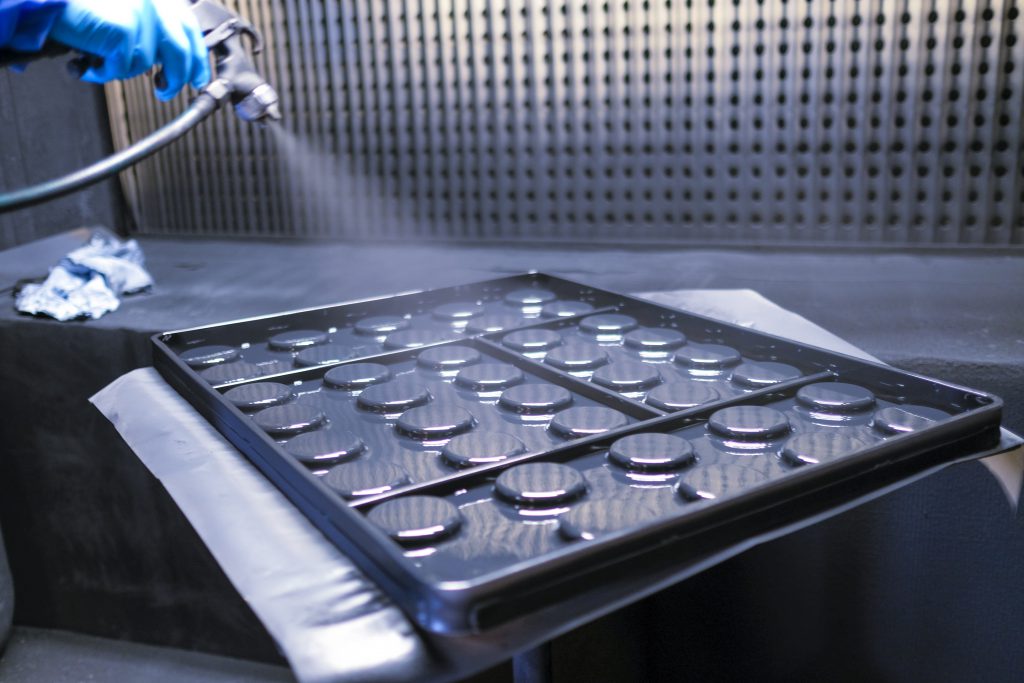 There are 2 main families of coatings  : surface coatings of SILICONE and PTFE (polytetrafluoroethylene and non-TEFLON which is brand of the manufacturer Du Pont de Nemours).
Beyond chemical formulations, treatment and fastening methods, the most important thing to remember is that each of the 2 types of coatings is specifically adapted to certain ranges of bread and pastry products :
Coatings composed of SILICONE :
Silicone remains the best coating for products with gilding, fatty and sweet products as well as pastries, cakes, french madeleines, milk rolls and brioches. That's why this coating is well dedicated to molds and stamped supports. 
Coatings composed of PTFE :
This coating is perfectly suited for making products with an aggressive crust such as baguette, seed bread, ciabatta, etc. It provides effective physical protection against abrasions.
         Coatings composed of PFA :
This coating (PFA means Perfluoroalkoxy) is a development of the PTFE. Its strengh is its resistance to almost all chemicals products and to very high temperatures. Coatings composed of PFA are also fire restistant and have a  very low friction coefficient. 
In order to choose the right solution between coatings composed of PTFE or coatings composed of PFA, the preliminary step is to characterise the needs. 
The activity of applicator of coating products on cooking supports such as the fact SASA involves many challenges:
Make the right choice of coating to guarantee good anti-adhesion and greater durability.
Apply it properly to ensure perfect fixation to the cooking support.
SASA masters its chemical formulations and produces its own non-stick coatings under the INFINIUM label.
The activity of applicator of coating products on cooking supports such as the fact SASA involves many challenges:
Make the right choice of coating to guarantee good anti-adhesion and greater durability.
Apply it properly to ensure perfect fixation to the cooking support.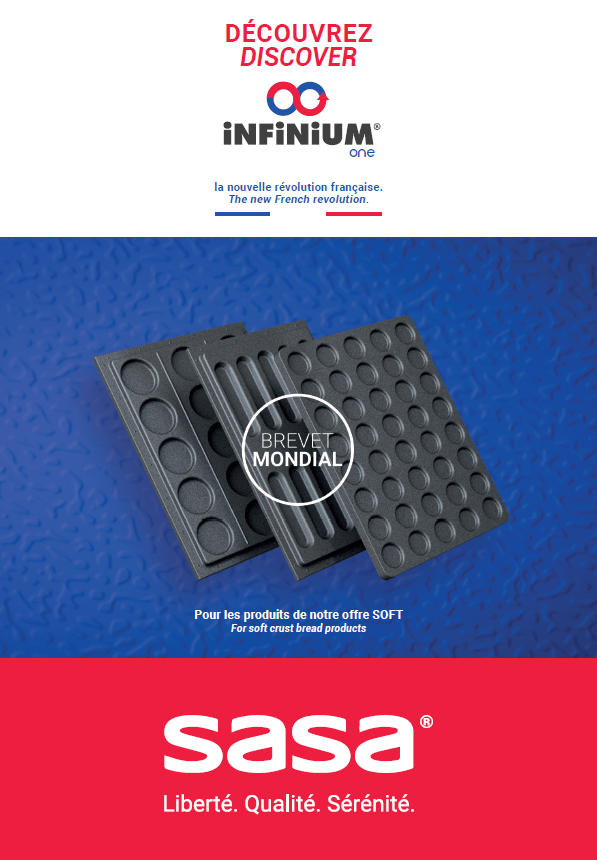 TO CONCLUDE,
I had a real pleasure visiting SASA and finding what has us all so much missed in recent months, namely proximity !
This famous « normal » life which we missed so much from the point of view of human relations.
It seemed important to me to honor SASA in this blog because the bridges are numerous with Hopi consulting. I like to highlight French companies supplying industrial bakeries, this is not so commun ! I also appreciate this specialization to the bakery and pastry industry, proof of real business expertise. It sets quality as a fundamental criterion of its industrial approach and therefore makes great efforts in the services offered to its customer. And a last argument that is dear to me that touches on human relations because it either the size of the society and the groupe today, I share simple relationships, honest and lasting with the interlocutors who compose it. And for me this point is essential !
And again thanks for the surprise!